Long Night of Architecture 2019
Munich, 18.01.2019
Over 200 light-enthusiastic visitors came to us at the Long Night of Architecture on 18 January 2019. In our rooms they experienced the aesthetics of innovative lighting technology and witnessed our fascination for light. Our engineers explained how light printing works, using different models to demonstrate the versatility of our developments. One of the highlights in the truest sense of the word was once again our light installation "Liquid Lighting".
We would like to thank all visitors for their high interest and for great conversations. It was an exciting evening. We are already looking forward to the LNoA 2021.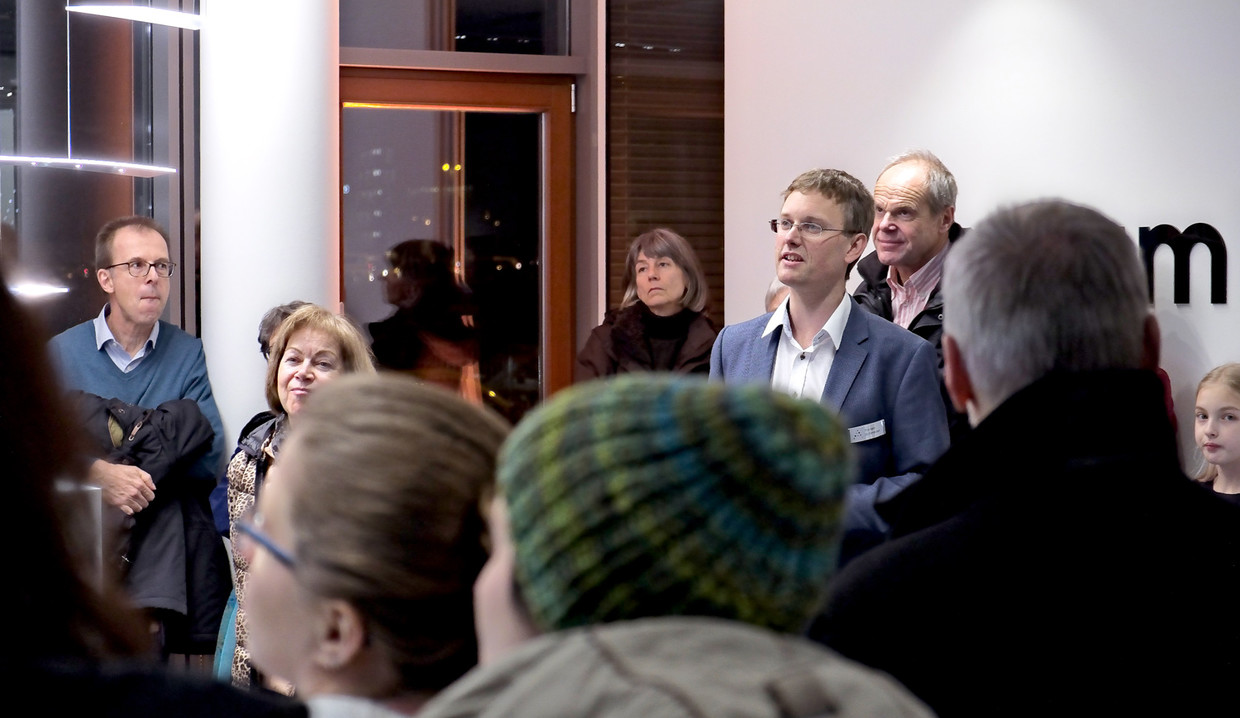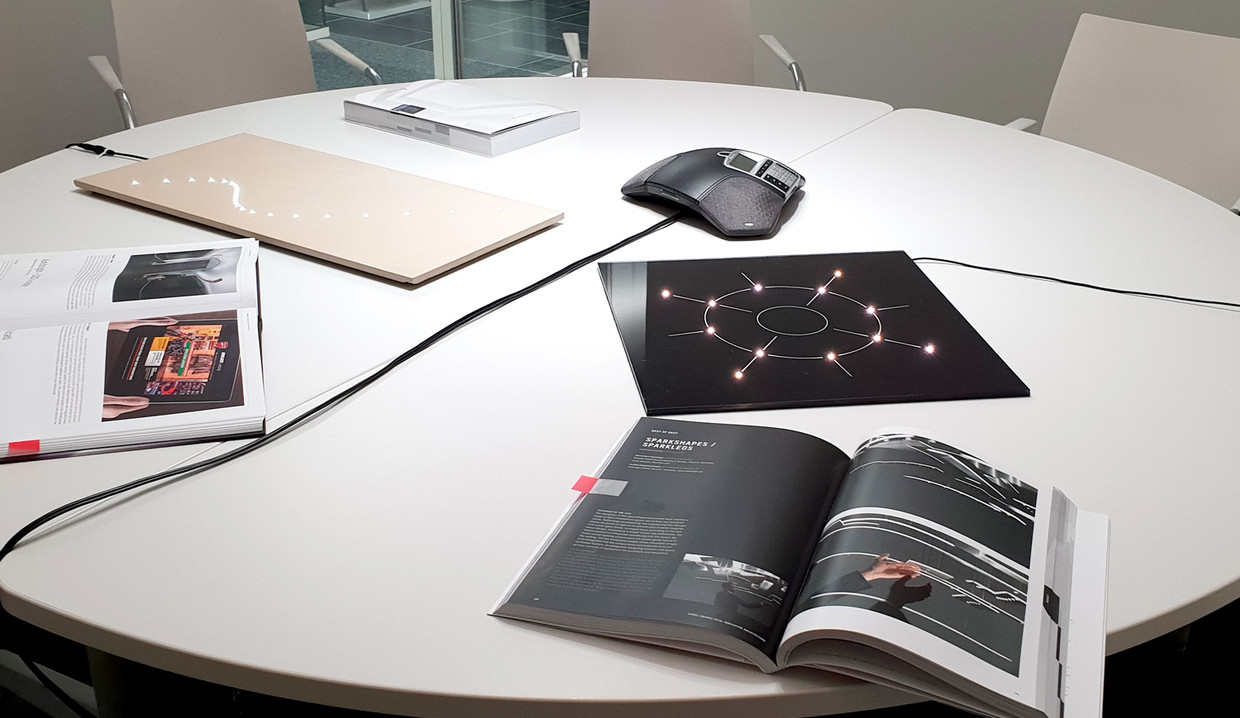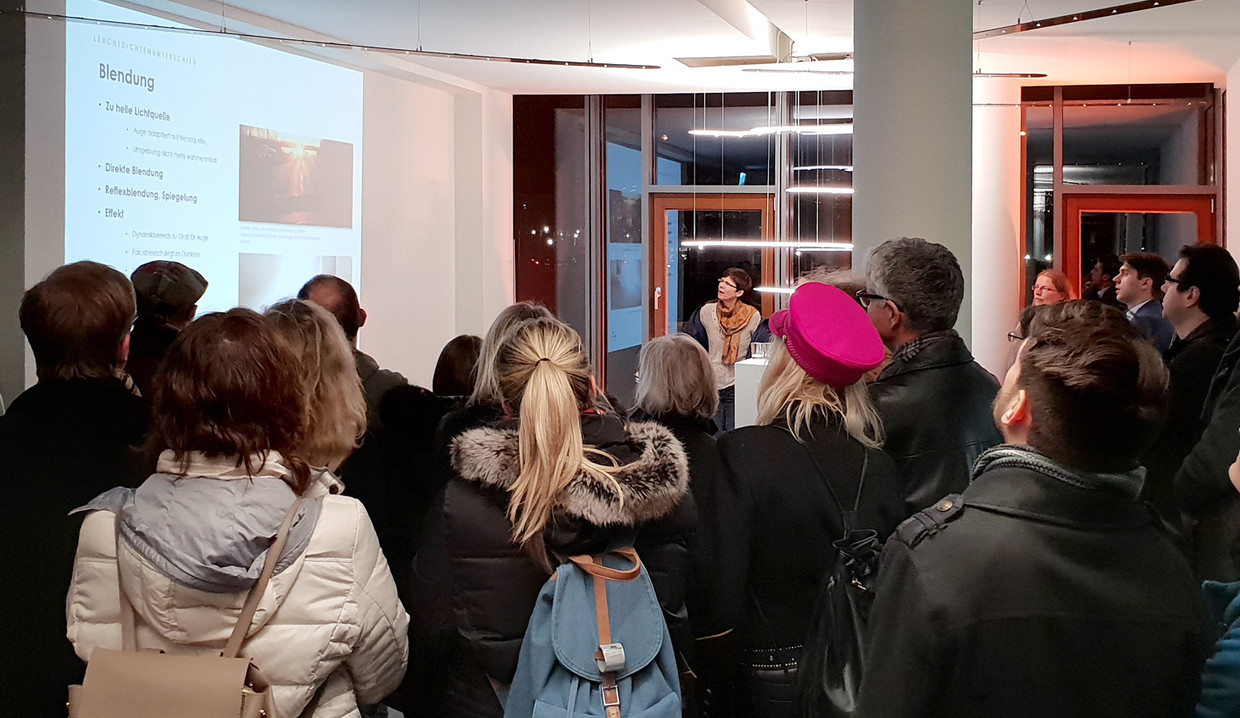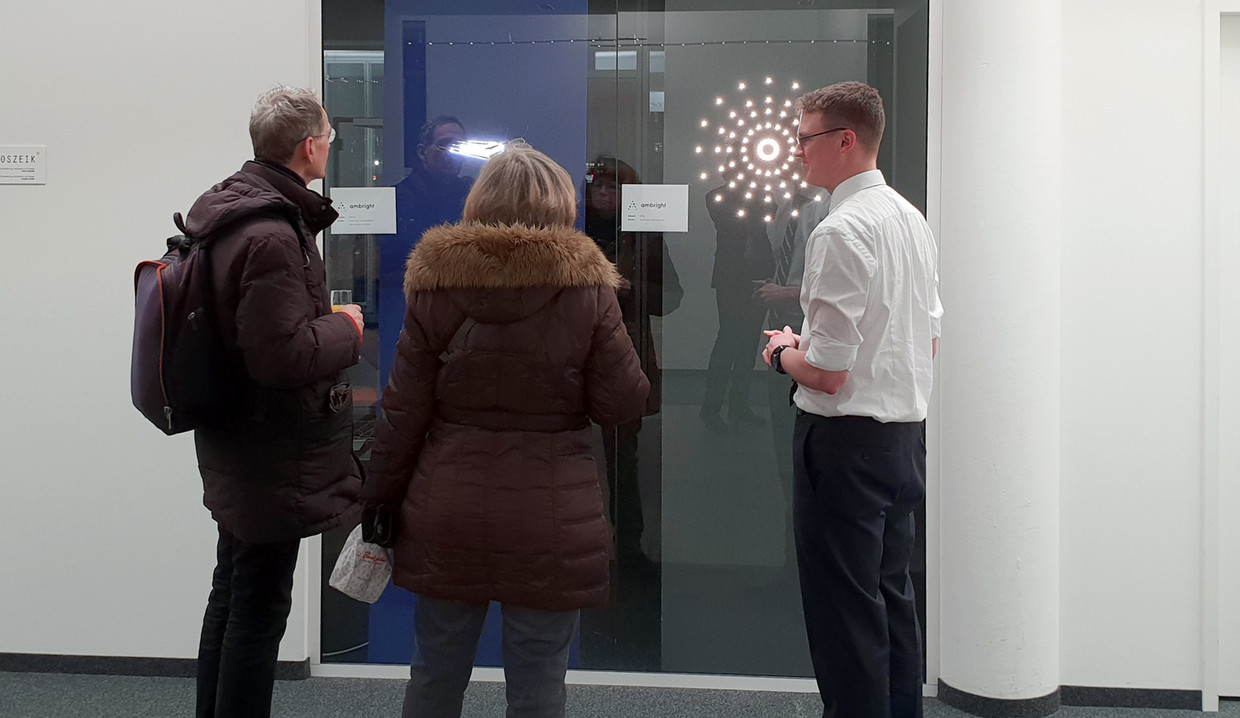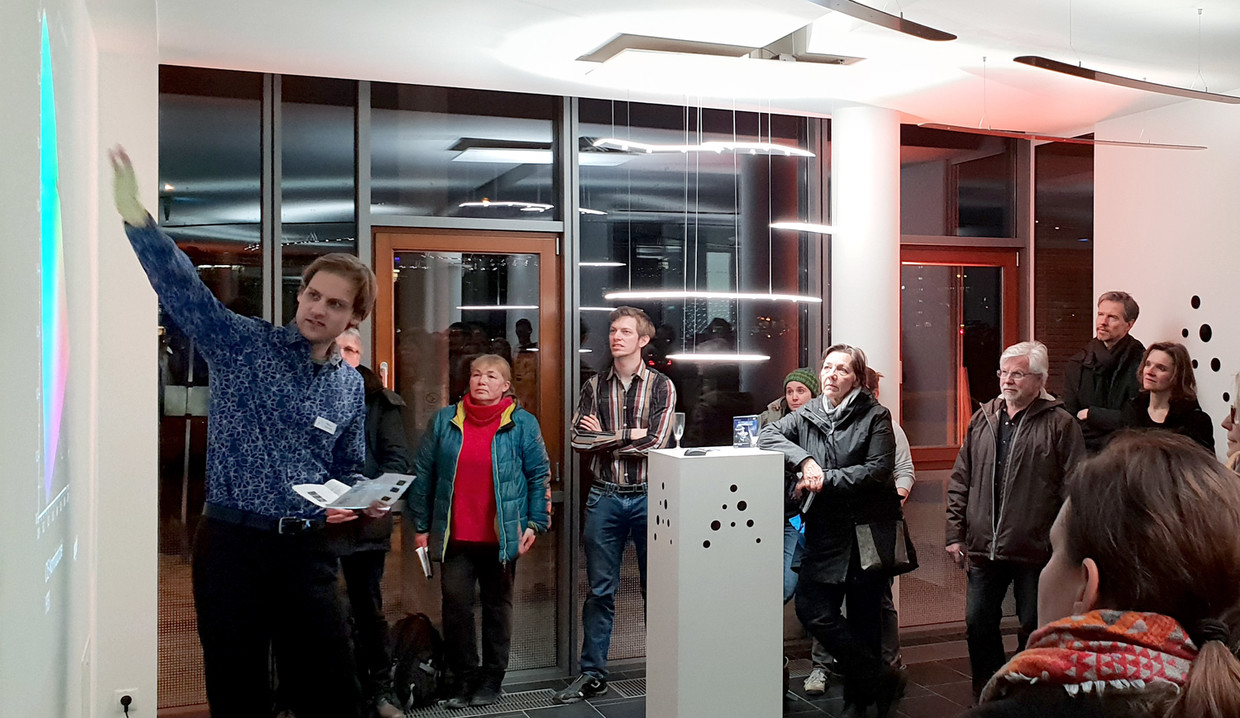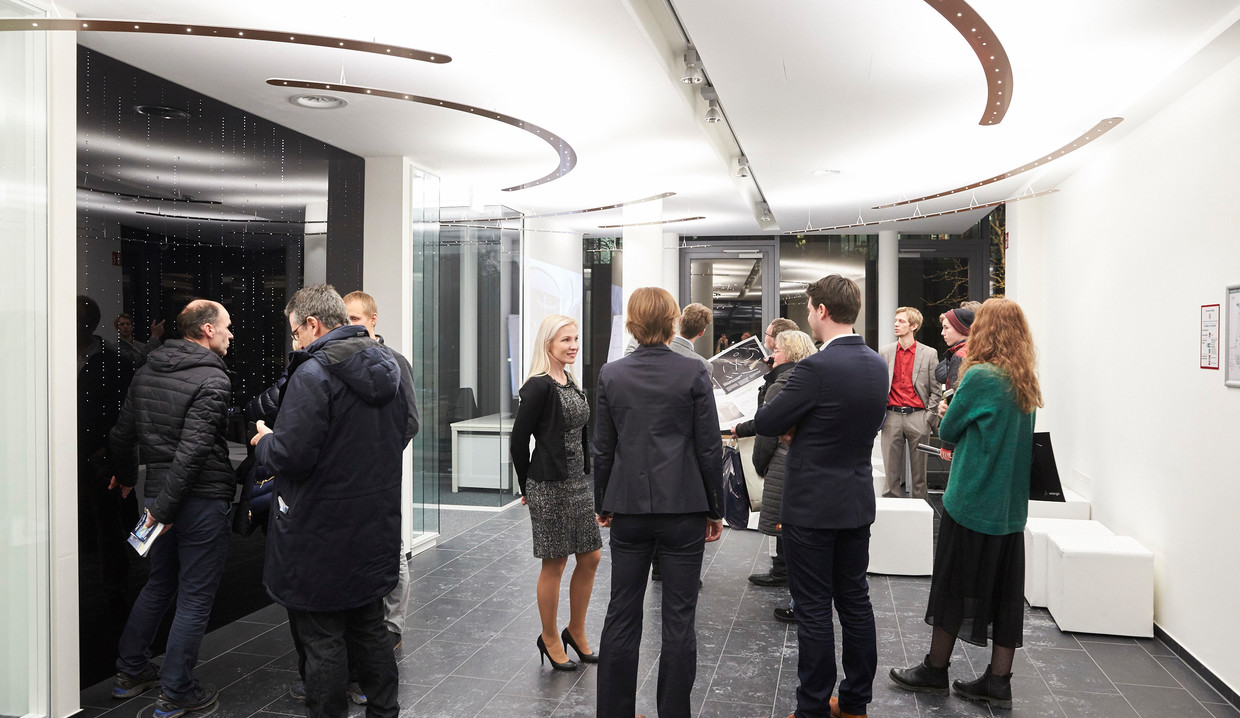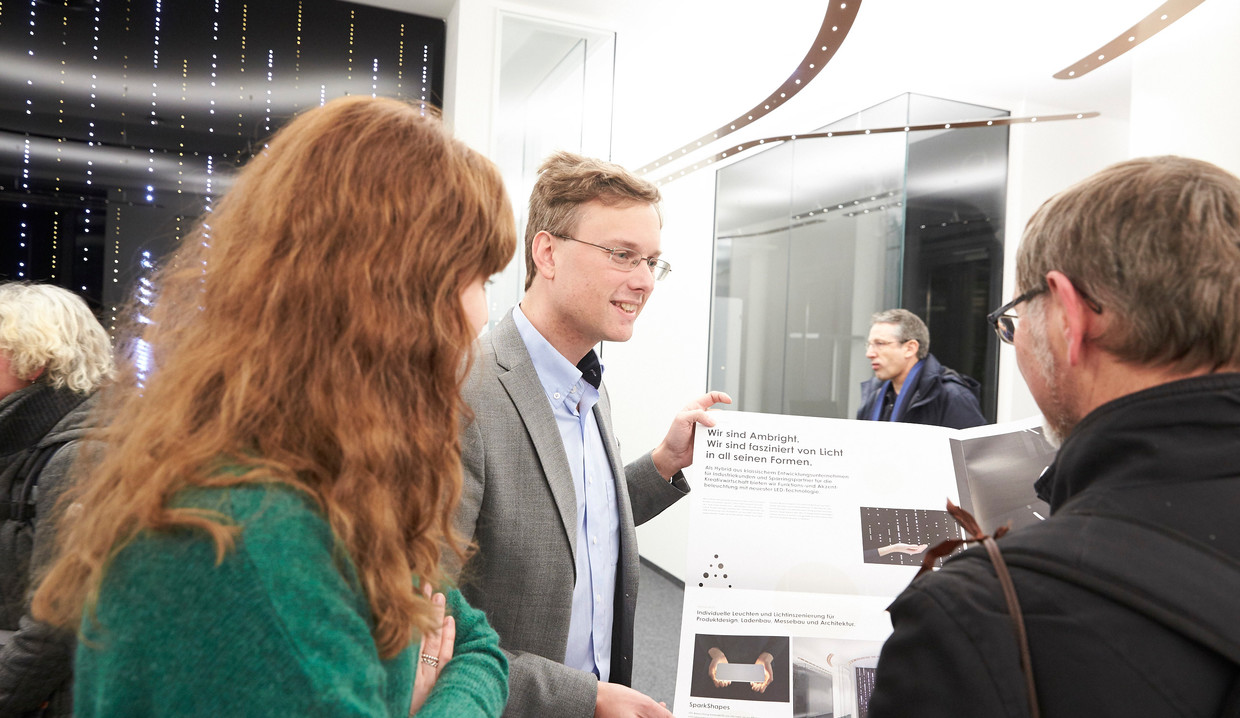 About the concept
Liquid Lighting invites visitors on a journey through the rooms of Ambright Headquarters. The light accompanies the visitor and "flows" from the source from the entrance area into the workrooms. The installation extends over the entire floor plan of the 950 m² office space. Each of the 6,500 light points can be individually controlled via WiFi and reacts to the movement behaviour of its surroundings.